MUSEUM KAMPA, PRAGUE
5/1/11 - 9/20/11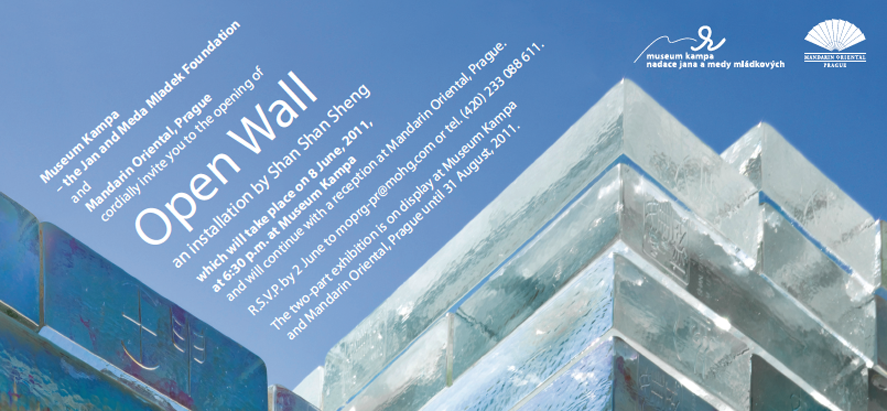 Shan Shan Sheng's Open Wall is a large-scale glass installation re-interpreting a section of the Great Wall for the 2009 Venice Biennale.
Sheng's Open Wall installation captures an interval of China's heritage, translating this historic structure as a temporary zone of glass architecture.
This installation represents the newfound openness of contemporary China and engages the contemporary moment as a pivotal moment of global exchange.